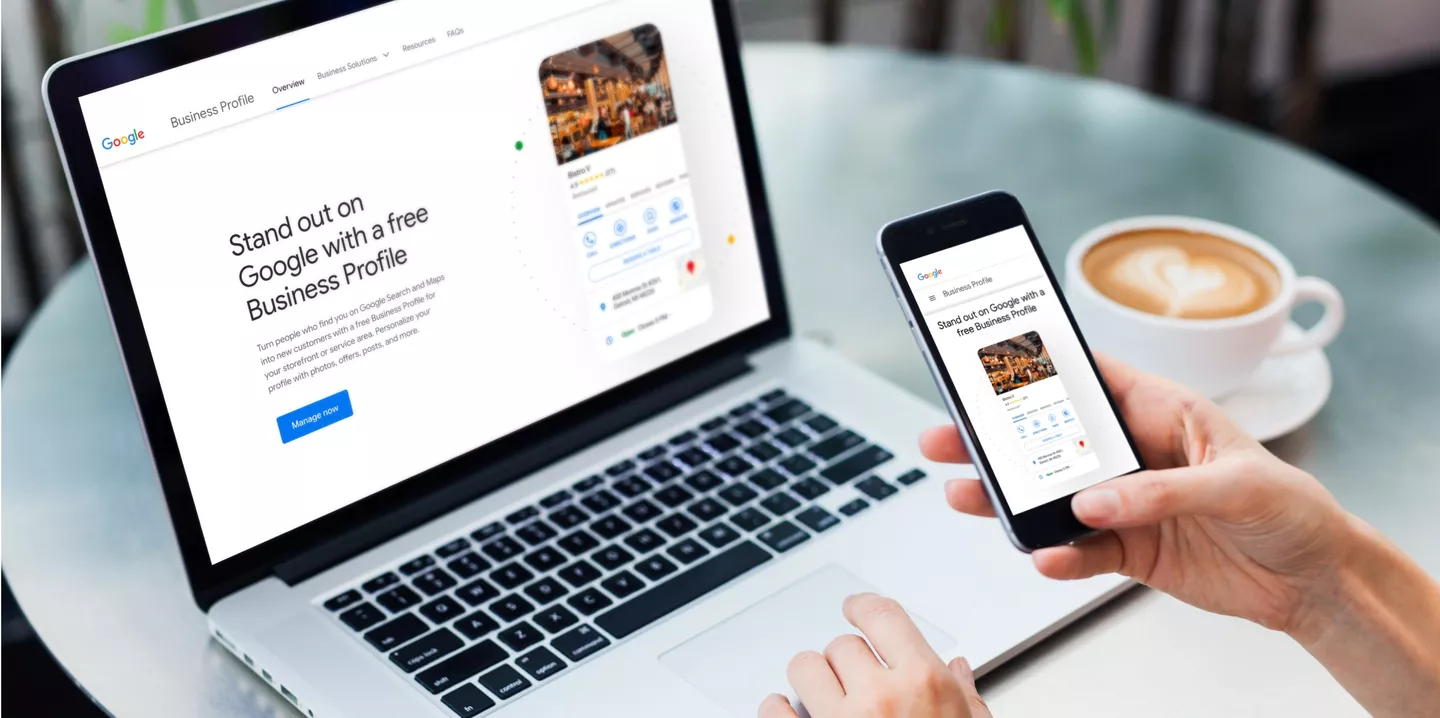 10 tips to optimize your Google Business Profile (Google My Business)
Today's consumers are faced with an ever-increasing choice of hotel offerings. A simple Google search brings them a quantity of results from which your hotel must stand out to attract their attention. In order to remain competitive with this multiplication of offers on the Internet, the American giant Google is constantly offering its users solutions to help them access information.  
This is the purpose of your Google Business Profile (ex Google my Business). It is the digital profile of your property. It is a summary of your establishment, allowing travelers to have access to essential information about your hotel: Physical address, phone, website, photos, comments, room rates, available services, etc. …
All attributes that will allow you to communicate to Internet users the maximum information. Having a Google Business Profile as complete as possible can attract up to 38% more tourists than a listing without a GBP. It is therefore safe to say that this profile is not to be neglected!
The stakes of the Google Business Profile 
Investing time in your Google Business Profile can only serve you in the long run. With a business profile, your hotel will be visible and accessible with a single click. 
By offering a more immersive and direct view of your property's attributes and qualities, your chances of reaching new potential customers increase significantly!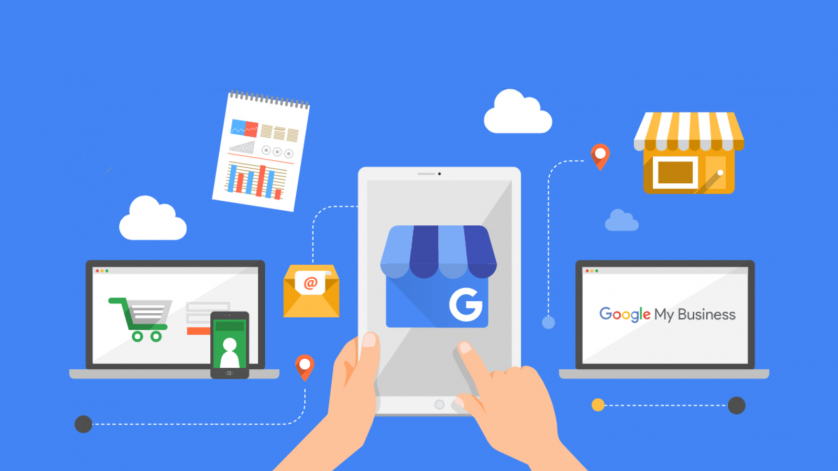 This immersive view made available to users can also engage consumers and build loyalty: ratings, comments, photos… a multitude of elements that reinforce the customer confidence in your hotel.  In addition to this, your Google Business Profile will allow you to track your potential guests more easily. 
The creation of a listing will greatly improve the local referencing of your establishment. When a user searches for a city or a destination, the Google Business Profile is highlighted by Google, in addition to appearing automatically on Google Maps.
Thus, optimizing your Google Business Profile should be part of your marketing strategy to improve your organic referencing or Search Engine Optimization (SEO) and thus attract new clients. Here are 10 tips to help you optimize your Google Business Profile to leverage its many advantages.
10 tips to optimize your Google Business Profile
1. Add the name of your hotel
It may seem obvious, but the first thing to do on your Google listing is to add the name of your hotel. However, don't be tempted to write keywords to improve your referencing because this practice is now sanctioned by Google! It is better to remain synthetic and only add a name that is 100% identical to your establishment's name. 
2. Don't forget to add all your commercial information!
The second thing to do is to add all the basic information about your establishment. Business Address, opening hours, phone number, description, services, live prices… The more complete the listing, the higher your chances to attract attention. A listing with a complete description on your Google Business Profile will get on average 7 times more clicks than an empty listing: optimize your chances with potential customers by showing them your key information!
3. Identify yourself with a specific business category
Ask yourself what search you want to be found on. This will be determined in part by the categories you identify with in your Google Business Profile. By giving Google more information about your hotel, you increase your chances of having your GBP appear in searches related to your hotel's features. The main business category, as a hotel, will logically be "hotel". This way you will be eligible for Google Hotel Ads, which will naturally list you among the online hotel offers. 
Then, you can also choose secondary categories that correspond to all the services you offer. A restaurant service in your hotel will then allow you to be listed in the "restaurant" category as well. However, be careful with the number of categories you select! More than 10 would risk losing the search engine and harm the clarity of your activity and therefore your ranking.
4. Add your hotel website
To do this, simply click on the "Info" tab to add your website to your Google listing. This quick and easy maneuver will allow you to acquire more direct traffic to your hotel website, as well as give credibility to your page and your property.
5. Add a list of your additional services
By making this list, you will inform the consumer, who can then learn more about your hotel.. Breakfast service, air conditioning, cleaning service, free wifi, etc. If these services match the travelers' expectations, then the chances of them clicking on your link increase considerably. On average, 29% of customers are more likely to consider buying from establishments with a detailed profile, so don't skimp on the details of your services!
6. Create an FAQ
"Why choose us?" An FAQ is an opportunity to answer this question by responding to comments, questions and reviews left by customers on your Google listing. It's also an opportunity for you to interact with them and build loyalty! 
You can also look at the most frequently asked questions to your team to add them to the FAQ yourself and anticipate them. By being able to answer each question asked, you will be able to control your e-reputation better, essential in the hotel industry which is particularly competitive.
7. Illustrate your profile with high-quality photos
In the age of social networking, photos speak louder than words. Travelers are more likely to click on images than text: 90% of consumers are more likely to visit a website page that features photos on the search engine results page. High-quality images not only showcase your products and services, but they are also more likely to arouse the visitor's curiosity.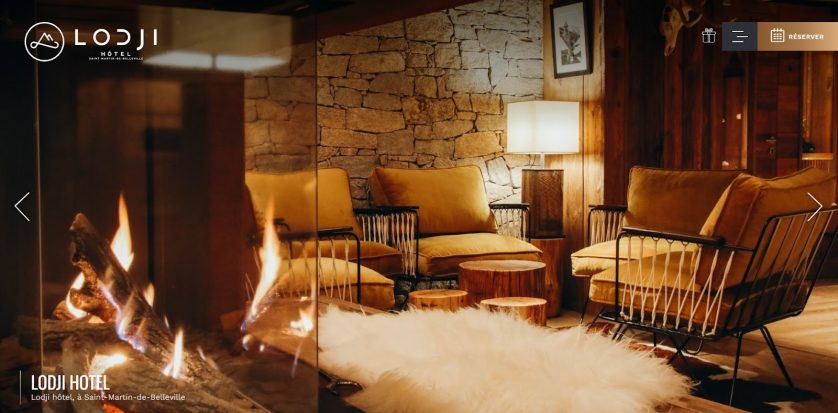 It is important to use large images because Google will highlight them more, and to add or replace them regularly to stay relevant. So, don't hesitate to call a professional photographer to do a photo shoot that will highlight your hotel and its rooms.
8. Add a cover image and a logo to enhance your brand image
The first impression is often decisive: an attractive cover photo is therefore an important factor. This will be one of the first elements that will catch the traveler's eye because of its size, larger than other images. 
It is important to choose a cover photo that highlights your hotel and represents it in the best possible way. The logo is also an element that will allow your establishment to be easily identifiable, and thus show your brand image to the customer: the latter will then be more easily familiar with your brand.
9. Keep your customers updated with Google posts
This option is not available for the "Hotel" category, but is definitely available for your secondary categories, like "Restaurant". Posting is a great way to keep your customers informed about your activity: upcoming events, new services, or special offers. 
Ask yourself what you want to highlight to your customers, then communicate that on your Google Business Profile. Adding more information to your profile can't hurt, quite the contrary.
10. Improve your e-reputation with reviews
Customer reviews are crucial in the decision-making process of your potential customers because they are among the most looked at criteria by Internet users in their search. By responding to them, your customers will feel taken seriously and valued, which may encourage them to use your services. 
This contributes to customer loyalty and allows your profile to be active, which Google appreciates! You can also be proactive in acquiring online reviews, by asking for them verbally after the check out or by SMS.
It is also relevant to sort customers leaving reviews according to several typical profiles (family, couple, single, business, etc.). This way, other people with similar profiles will be able to identify with them and will be more inclined to make a reservation with you. The opinion of peers should not be underestimated in the decision-making process of an individual!
Conclusion
The Google Business Profile is a key asset to incorporate in your organic search strategy to increase your direct bookings. Simple to set up, it is still important to pay attention to the details in order to optimize its potential to the maximum and benefit from all the advantages it has to offer. 
By keeping in mind these 10 tips, you will ensure a better referencing on Google, which means more visibility for your hotel and its website and therefore more direct bookings!
Our hotel digital marketing specialists are here to help you in your digital marketing strategy, contact us!