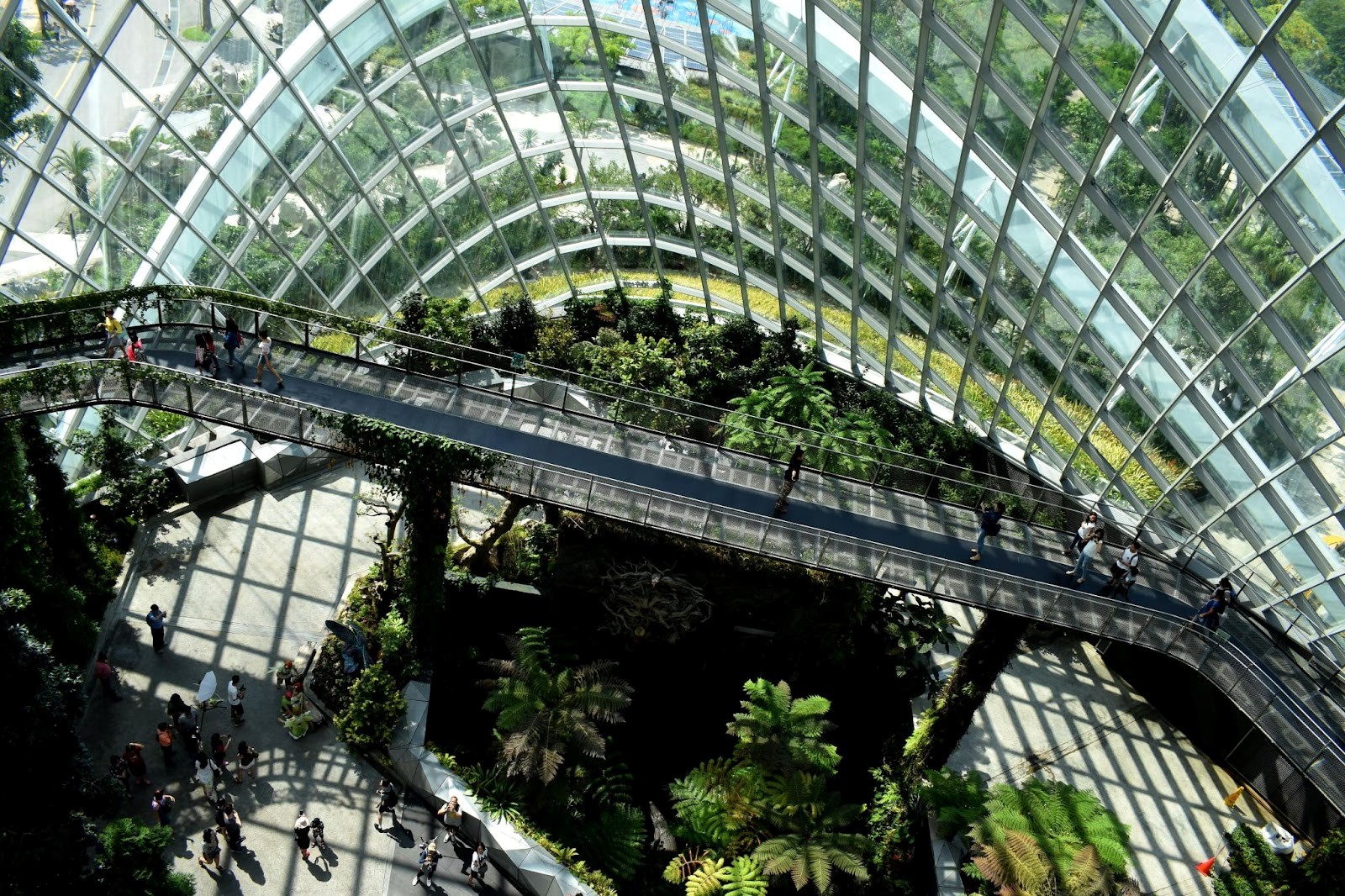 How can you promote your eco-responsible hotel on Google?
82% of consumers say they are more concerned about sustainability now than before the pandemic, according to a Google study.
In response to these new environmental challenges, Google is introducing new solutions to highlight hoteliers' green initiatives.
Google has launched an eco-certification, which can be awarded to hotels that meet a set of standards, such as waste management, water and energy consumption, by an independent organization accredited and recognized by Google.
In addition to this certification, you can select new attributes on your Google Business Profile. In fact, once you've received your eco-friendly certification, go to your Google Business Profile, go to Info > Hotel About page, and you'll find the "Sustainability" and "Eco-certifications" attributes. Here you can list your sustainable practices and certifications.
These new features are designed to help web users make choices that align with their environmental values and the desire to practice sustainable tourism. Therefore, it could be very interesting for your eco hotel to position itself on these eco-friendly criteria in order to communicate your environmental commitments and actions to your clientele.
In this article, we will explain everything you need to know to promote your eco-responsible hotel on Google.
What are your hotel's sustainable practices?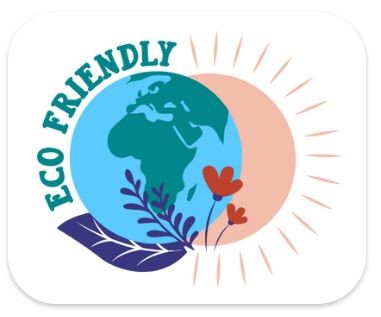 The sustainable hotel attributes are entered in your Google Business Profile.

You will then be presented with a list of 4 distinct categories, and it's up to you to classify your practices in one of them. You can find: 
Energy efficiency: energy-saving programs, energy from carbon sources, solar energy, green architecture, low-energy lighting, etc.
Water protection:  towel reuse program, water-saving shower taps and flush toilets, etc.
Waste reduction: composting surplus food, recycling program, water fountain, compostable food containers and cutlery, etc.
Sustainable sourcing: responsible purchasing policy, vegan and vegetarian meals, locally sourced food, eco-friendly toiletries, etc.
What is eco-certification and how do I get it?
"Eco-certified" hotels are those that have taken steps to promote sustainability and reduce their environmental impact. In fact, 62% of French people say they prefer a hotel with a certification or label attesting to its environmental responsibility (according to a 2023 study by Booking.com).
Google is not responsible for awarding these certifications. It is the hotel's responsibility to take all necessary steps to obtain certification from a qualified third party. 
For a certification to be recognized by Google, it must meet a number of criteria: 
The certifying body must use internationally recognized criteria.
The hotel audit must assess environmental impact in at least four categories: energy efficiency, water conservation, waste reduction and sustainable procurement. 
The organization must conduct an on-site audit or use an independent third-party auditor to validate the hotel's sustainable practices. 
Here's a list of companies to get you started: 29 Companies Recognized by Google.
How can I promote my environmentally responsible hotel to travelers? 
According to a study conducted by Booking.com in 2023, 79% of respondents said that sustainable travel is important to them. This shows a strong desire on the part of the French to travel more ethically, although there are still obstacles in the way. 
It is therefore in your interest to make your hotel environmentally responsible, and to make this clear and accessible to the general public. What better way to do this than through Google, one of the most popular search engines for Internet users?
Make your environmental commitments visible on Google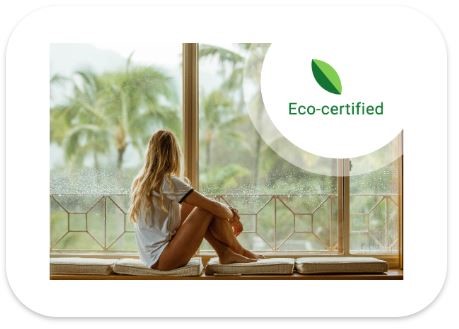 Acquiring these sustainable development attributes and an eco-certification translates into a green leaf icon next to your business name. Simply go to your Google Business Profile and click on "My Hotel's Attributes" in the "Info" section to add them. This way, when a traveler clicks on the green leaf icon, your list of attributes will automatically be displayed.
If you also have an eco-label, the process is the same. Go to the "Info" section and click on "Eco-certification". Then check the one you have. 
The words "eco-certified" will automatically appear next to the name of your hotel. It may take a few days for Google to update your listing.

Sustainability certification on your hotel's Google Business Profile (Hôtel De Neuve by HappyCulture)


Detail of the "Sustainability" tag in Google Travel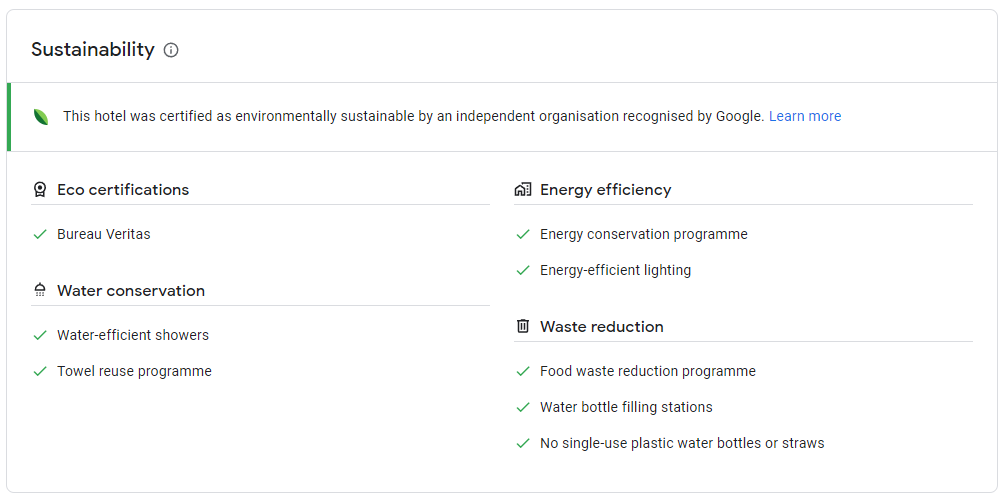 What impact will this have on my SEO?
The main advantage is that travelers will be able to see your commitments through this eco-label that will appear on Google Travel, which can help you stand out from your competitors. 
Indeed, this is all the more relevant in Google Travel's filters: travelers can filter their search results with the mention "sustainability", giving you a significant competitive edge. 
Obtaining certification or registering your eco-friendly attributes on Google does not significantly impact your natural referencing in classic Google search results. However, if the traveler types in keywords directly related to sustainability when searching, these criteria can help to improve your position in Google search results thanks to keywords related to this topic ("eco-friendly hotel", "organic food", etc.).
Promote your eco-certification on your hotel website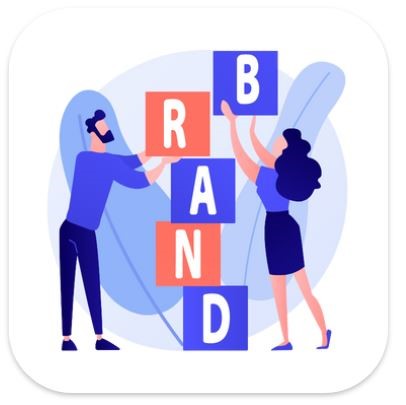 You can share all of your hotel's values, especially its environmental values, on your hotel's website. Don't hesitate to tell the story of your hotel and the weight of your daily commitment, without going overboard and falling into greenwashing, of course!

By highlighting your hotel's values on your website, you can set yourself apart from the competition and attract customers who share these values. For example, with eco-responsibility, you will attract customers who favor environmentally friendly practices. In fact, 77% of French travelers say they want to travel more sustainably in the coming months: by highlighting what makes your hotel unique, you can attract customers who are looking for a specific type of experience.
Being transparent about your values and beliefs also helps build trust with potential customers. They'll feel more comfortable booking with a hotel that shares their values.
It also benefits your brand image and reputation. It can lead to greater loyalty not only from your customers, but also from your employees. When they understand and share your hotel's values, they can feel more engaged and motivated. This can translate into greater job satisfaction and a higher level of service to customers.
Conclusion
By promoting your environmental efforts and your hotel's uniqueness on Google, you can reach and attract travelers who want to travel more sustainably. 
Google is working hard to make this process as comprehensive and convenient as possible for all hoteliers, including making elements such as eco-labels and sustainable attributes available to you at a time when these issues are becoming more decisive every day. 
It may seem obvious, but don't forget to highlight your hotel's values on your website through engaging, high-quality text and visual content. Visitors to your hotel website will then be able to get a better idea of the identity and experience they'll have when they book with you. This is critical in today's consumer decision-making process. 
Our team of hotel digital marketing specialists is here to help you highlight your values and beliefs to Internet users, contact us!