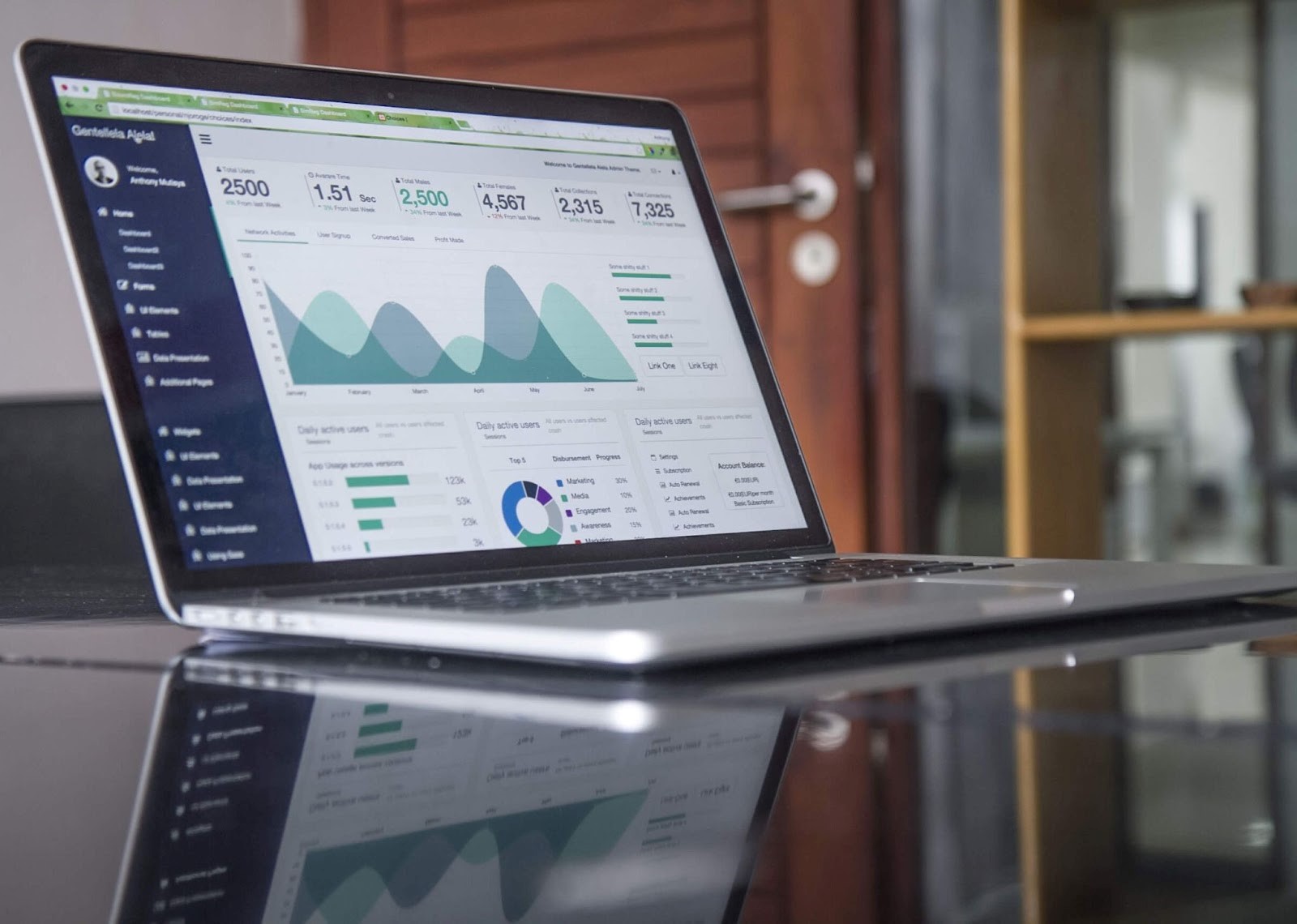 How to do an in-depth analysis of my hotel website's performance?
In a previous article we gave you the 8 key performance indicators (KPI) to monitor the efficiency of your website. Here we give you other tools and KPIs to deepen the analysis of your hotel website's performance. 
Your website is the pillar of your online marketing and sales strategy, measuring its results is crucial to adjust your online sales strategy. 
We detail for you the essential performance indicators (KPIs) to track and optimize your website and ultimately increase your online bookings. 
Measure and analyze your web traffic
Traffic acquisition channels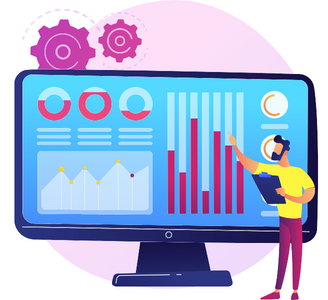 Here we are talking about acquiring new visitors. There are 6 main online traffic acquisition channels that complement each other in a global marketing strategy and each have their advantages:
Organic referencing: it is essential to have an SEO (Search Engine Optimization) optimized site so that it naturally rises to the top of the search results. The content and links of your website must meet the quality criteria used by search engines for referencing. It requires technical skills but it brings traffic in the long term.
Digital advertising (metasearch, search ads, display ads, social ads): here we group together campaigns on metasearch, SEA (Search Engine Advertising) or paid referencing on search engines, social media ads and display ads, i.e. advertising banners present on Google's partner sites. A fast and targeted way to reach qualified travelers, although it requires a good knowledge of advertising tools and strategies to get a good return on investment.
Emailings and newsletters: they require tools and time but generally bring a good conversion rate. Very useful for the loyalty of your existing customers for example, to encourage them to return to your hotel. You can also automate some of these emailings to save time.  Campaign automation can both save you time and lower your customer acquisition costs.
Referrals: they are all the sites/forums that talk about you. You can work on this by contacting sites or the hotel press, by collecting reviews and by taking care of your e-reputation.
Direct: visitors who arrive on your site by entering your domain name in their browser or visitors whose origin cannot be tracked by Google.
Social networks (organic): easy to set up, there is only a human cost related to the time spent creating regular content. The publication and animation of social networks require a real strategy to optimize the visibility of your hotel.
Number of new sessions
In Google Analytics (free analysis tool), you can observe the number of new sessions, i.e. first visits to your website by a new user. The percentage of new sessions is an estimate of the rate of first visits to your website. 
Thus, you are able to see if you are attracting new visitors to your website. This allows you to know if your site is well ranked and visible on search engines. In addition, if you are running advertising campaigns, you will see if your site's promotion is attracting new prospects. 
However, the navigation of Internet users is cross-platform and complex. This is why it is difficult for Google to identify with precision if a user has already come to your site or not, so this indicator must be put into perspective.
Origin of visitors, very useful for the hotel industry
You can study the country of origin of the visitors to your site and thus draw conclusions about the most represented nationalities among your (potential) customers. This allows you to better know your target clientele and to translate your website into the corresponding languages. 
Indeed, translating your website into several languages allows you to : 
Improve your organic referencing (SEO): you will be better referenced if your website is in the language of your clients. The language of the website is an important criterion, so by translating your website into Spanish, you maximize your chances of appearing in 1st position for all Internet users using a Spanish browser. Otherwise, OTAs or metasearch often occupy this position, even when the exact name of your establishment is typed. Get more visibility and more visitors ready to book on your website.
Convert more travelers into customers: a hotel website gets +27% conversions when it is translated into the traveler's native language. Travelers feel more comfortable booking a room on your site if it is written in their native language. OTAs are already using this good practice!
The main advantage of speaking the language of your customers is that you increase your direct bookings in a simple and efficient way.
Track your bookings and sales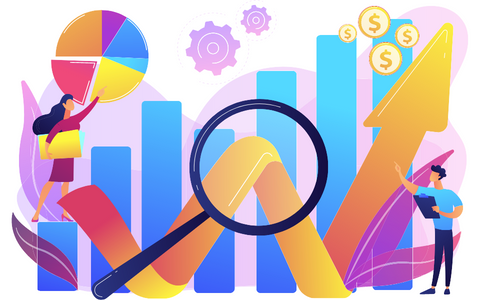 Track your performance according to search queries
The "Performance" tab of Google Search Console and the related performance report on search results allow you to track several metrics of your hotel website. You can know the number of clicks, the total number of impressions, the average CTR or the average position in the SERPs (search engines results page).
Other tabs allow you to know:
the queries that generate the most traffic
the most viewed pages
the countries with the highest impression and click rates
the types of devices most used to visit your site
your appearance in search results
The Query Report in Search Console lists the Google search queries that generated impressions of your hotel website URLs in organic search results.
This allows you to understand how users land on your website during their search and assess the relevance of your pages to those queries. With this data, you get insights on how to optimize your content for search engines.
The number of impressions generated by each page on your site and the average impression position allow you to understand how well the search engine correlates your content with travelers' searches.
Clicks and click-through rate tell you if the search results are matching people's intentions, and if so, they will click on your link. 

Assess the relevance of your content
Number of page views per visit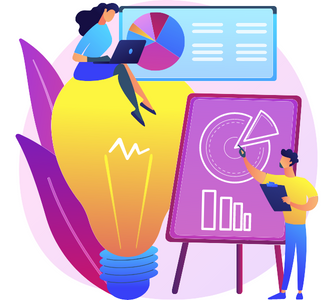 The number of page views per visit (or session) is the number of pages viewed by your website visitors from the moment they arrive on your site until they leave. Note that if a visitor views the same page twice, two views are counted but only one "unique view" is counted. 
According to a Little Data study from September 2022 in the travel industry, the average number of pages visited per session is 2.3. In the top 20% of sites, 3.4 pages are visited per session and up to 4.1 for 10% of them.
Technical KPIs
Loading time
The loading time of your website impacts the decision of the traveler to stay on it. Did you know that 40% of visitors leave a website if it takes more than 3 seconds to load? It would be a shame to let your future guests make a reservation on your competitors' websites or on the websites of reservation centers. That's why you need to make sure that the loading time of your hotel website is as fast as possible for an optimal customer experience.
The loading speed also impacts your organic referencing. Search engines use this criteria to rank your website. If your loading time is not fast enough, you risk losing places in organic referencing. This means that your site will be less visible to users performing a search. 
Have an adaptive website
Since 2017, mobile searches have surpassed desktop searches. They now account for 65% of search engine traffic.  
Using mobile as a source for accessing information has become increasingly common. This is why having a hotel website adapted to mobile browsing is essential to ensure a smooth customer journey. Nowadays, mobile-first websites are prioritized.
An adaptive web design allows the creation of hotel websites that adapt to any type of device: computer, laptop, tablet or mobile. Unlike a responsive design, the user consults the content of your website with a perfect visual comfort. This type of solution also allows you to gain performance, and you also accelerate the path to your booking engine.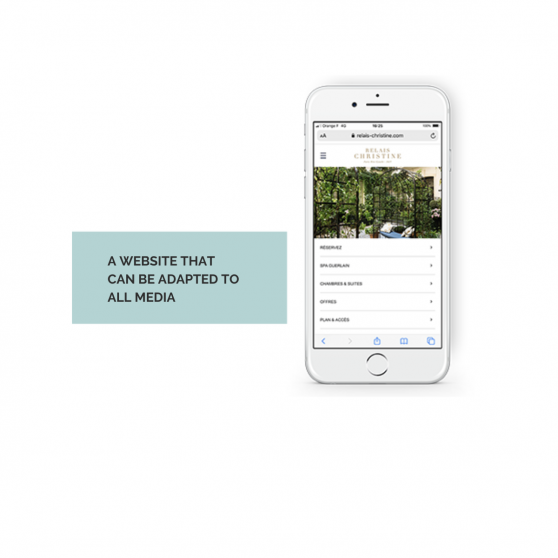 Avoiding 404 errors
Pages not found with 404 errors have a negative effect on the user experience as well as on the SEO of your website. It will be perceived as poorly maintained by search engines and will therefore be less well referenced on the SERP.
It is therefore essential to avoid 404 errors or at least to correct them. Here are the main causes and their solutions:
The deletion of a page: correct the links that point to it and/or set up a permanent 301 or temporary 302 redirection. 
A redirection error or a typing error in the URL: it can occur during the redesign and/or the conception of the website. Once identified, you just need to correct it.
A broken backlink: because the page targeted by it has been deleted without being replaced by another page with an identical URL or corrected via a 301 or 302 redirect. 
Maintenance pages without a temporary 302 redirect to avoid a 404 error, the time to perform some work on a website.
This is a complex technical setup to do yourself but it is an interesting question to raise with your marketing or website creation agency.
Conclusion
With these analysis tools, you will be able to thoroughly evaluate the performance of your hotel's website.
This facilitates your strategic decision making regarding the possible adjustment to be made according to the identified strengths and weaknesses of your website.
Keep in mind that all these values work together and give you information that is most often correlated with each other. This allows you to better understand the overall results of your website and measure its effectiveness both quantitatively and qualitatively. 
To learn more about increasing direct revenue and creating a successful hotel website, contact our hotel digital marketing experts.