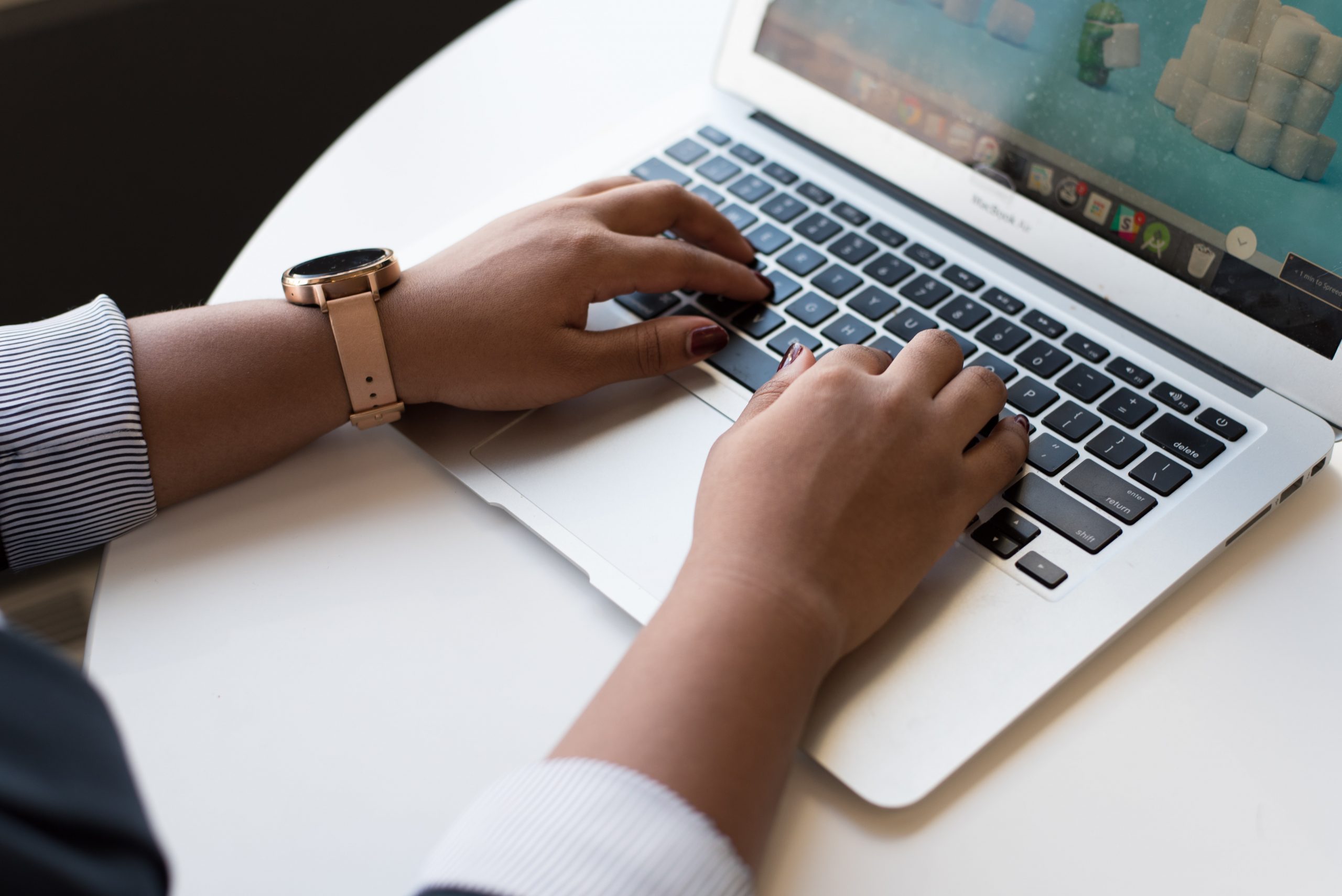 Metasearch Basics
What you need to know about metasearch
In the hotel industry, distribution methods have changed a lot and professionals in the sector have seen their distribution channels multiply. Hotel marketing has taken a turn that hotel owners must follow in order to increase the turnover of their establishment. Thanks to metasearch, travelers can plan their stays, check availability in real time, and decide whether or not to book on a hotel website or an OTA.
What is metasearch ?
When a user performs a hotel search on a search engine, they will come across results from different websites. These are the results from meta search. 
A metasearch (also called price comparison site) is a platform that compares the prices of a hotel posted on several websites. In other words, it makes a synthesis of the rates available online, in order to propose to the Internet user the best offer according to the chosen hotel, the selected dates and the duration of his stay.
Today, the main price comparison services are : Google Hotel Ads, Tripadvisor, Trivago, Kayak and Skyscanner. 
These metasearch allow travelers to compare the offers of different actors, put online for the same hotel. Thus, web users can choose a hotel room while being sure to benefit from the best prices available.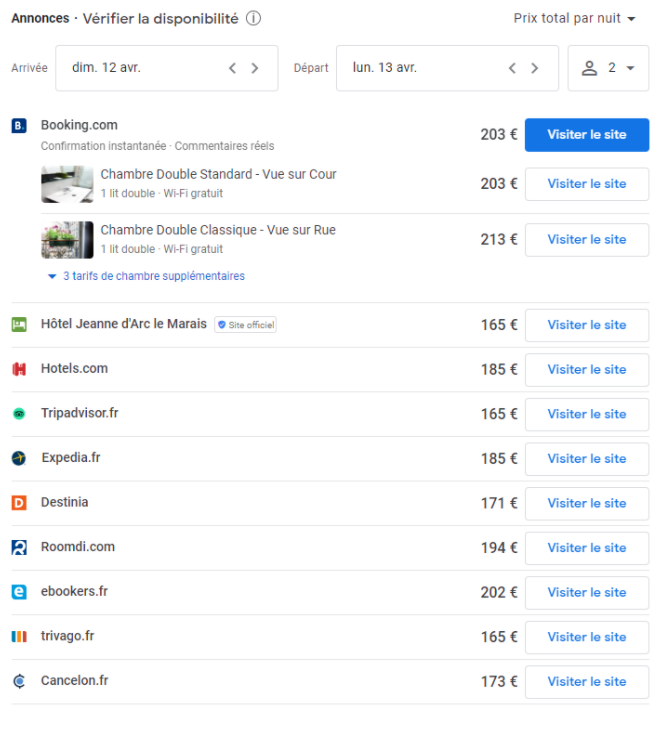 Please note that metasearch engines are not to be confused with OTAs (Online Travel Agency) which offer travel or stay deals. The main OTAs competing with hotels are Booking.com and Expedia.
 Why appear on metasearch?
Appearing on metasearch increases your traffic acquisition and gives you an additional distribution channel to compete with OTAs. Thus, promoting your hotel on price comparison sites is an excellent way to increase your direct sales.
In France, hotel websites are the third most important booking channel for hoteliers, so why neglect them?

Thanks to metasearch campaigns, you offer your future customers the possibility to book a hotel room directly on the booking engine of your website. You display the rates you have defined as well as your availability, all in real time for the user. 
Appearing on metasearch will also allow you to get direct bookings and therefore increase the conversion rate of your hotel website along with your turnover.
How to appear on metasearch?
You have the possibility to promote your rooms thanks to meta search management tools. To create your campaigns and appear on metasearch, contact an agency that will help you set up your strategy.
Metasearch agencies establish a connection between your CRS, your channel manager, and the software that will allow you to manage your metasearch. Once the connection is established, you will appear on hotel price comparison sites.
WIHP manages your metasearch campaigns with the Meta I/O solution, a meta engine management software. On the Meta I/O platform, you choose how to : 
Manage your budget
Manage your hotels
Manage your markets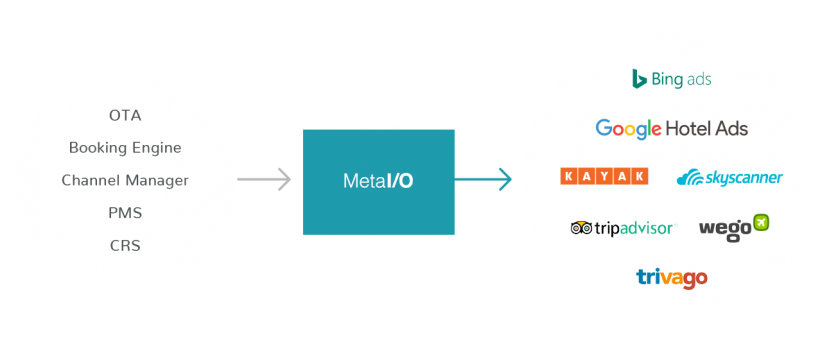 You benefit from a central dashboard that allows you to manage your presence on metasearch. You can also take advantage of customized reports to analyze your ROI (return on investment).
What are the advantages of metasearch ?
The main advantage lies in showing your hotel's website directly to travelers. 
Increase your visibility
Increase your direct revenue.
Optimize your distribution costs.
Reduce the share of commissions paid to OTA's
How do you manage your first metasearch campaign?
First of all, we recommend that you appear on all metasearch. Indeed, the more you multiply the promotion channels, the more visible you are and the more chances you have to increase your direct bookings. 
Especially since metasearch allow you to reach qualified customers who already have an interest in your hotel and are ready to book. Campaigns on metasearch generate a high return on advertising investment (ROAS), so don't hesitate to invest to increase your direct revenue.
Next, you need to build an advertising strategy and choose the bidding method based on your business and online marketing goals. You can launch campaigns based on: 
CPC (Cost per click): to manage your campaigns in a granular way.
CPA (Cost Per Acquisition): to manage your campaigns in a simple and automated way while guaranteeing the cost of your campaign.
Commission: to manage your campaigns in the same way as CPA, except that the commission is due after your customer's stay, which further guarantees your distribution cost.
However, you don't always have to choose between these different bidding methods, each of which has its strong and weak points. On some metasearch, you have the possibility to combine bidding methods according to your campaigns and markets.
Finally, to follow the performance of your campaigns on meta search, always come back to the goals you have set for your property. It is often the increase of direct bookings with a high return on investment. 
The main indicators to follow in order to better adjust your campaigns in pursuit of your goals are: 
The impression rate: linked to the visibility of your official website rates on price comparison sites. 
The conversion rate: the ratio between the number of reservations and the number of visitors.
The click rate: gives you a vision on the relevance of your campaign in the acquisition of customers and on the appeal for your rates.
Takeaway on meta search
Metasearch are price comparison sites that offer the best price to the Internet user. Offering a hotel room on this reservation channel will allow you to compete directly with OTAs. 
So, these are booking channels to exploit in order to increase direct bookings and therefore the turnover of your hotel. 
You want to distribute your rooms on metasearch? Contact our team to reach your direct distribution goals thanks to our Meta I/O platform and our hotel digital marketing specialists.