What paid search strategy (SEA) should I adopt for my hotel?
50% of Google searches involve a click to a sponsored link. Paid search is essential to reach and convert qualified travelers directly on your website, via Google ads for example. 
For your SEA campaigns, it's all about bidding on the right keywords in order to appear in the best positions when someone searches for your hotel. The keywords are related to your establishment, your destination and what makes your hotel unique.
In this article, we look at the paid search strategies you can implement to increase your traffic and direct bookings.

What is Search Engine Advertising (SEA)?
SEA campaigns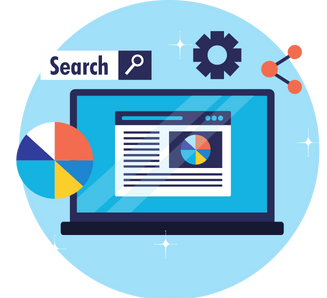 Search Engine Advertising (SEA), or paid referencing, consists in buying sponsored links on search engines such as Google, Bing, Yahoo, Yandex, with a keyword targeting. 
The SEA campaigns are advertisements that precisely target Internet users according to several criteria, such as their browsing history, their location, the medium used, their demographic data, etc.  
For hoteliers, these campaigns such as Google Ads are interesting because you will generate more qualified traffic on your website. 
Types of SEA campaigns and their advantages
The advantage of a paid search campaign is the increase of your hotel's immediate visibility on search engines. The SEA also allows you to qualify the traffic on your website to acquire new prospects. Ultimately, raising the popularity of your hotel among a qualified audience of travelers allows you to increase your direct sales and compete with OTAs. 
There are three types of campaigns that fulfill three distinct goals: 
Brand protection: it is about positioning yourself on your hotel name. It is a strategy that consists in protecting your brand name against those who bid on it, such as competitors or OTAs. These campaigns are highly profitable, because you capture highly qualified Internet users in active search.
Generic: the goal of a generic campaign is to acquire new customers by increasing the awareness of your establishment in your destination and/or your attributes. It consists of bidding on broader keywords such as "Hotel Berlin" or "Hotel with Spa in Paris". This type of campaign will allow you to appear at the top of the Google results page (SERP), with travelers in the search phase of their accommodation, at the beginning of the purchase process.
Display: This type of campaign corresponds to ad banners that appear on selected websites or partner websites of the search engine. Display campaigns can be used for remarketing or to develop your hotel's reputation.
In this article, we will focus on the first two types of campaigns.

How to set up a SEA campaign?
To start, if you don't have one already, you need to create a Google Ads account. This is a free tool from Google that allows you to create your campaigns, track performance, optimize campaigns, etc. It is a very complete and technical tool, which requires some expertise. 
Then, you have to link your Google Ads account to your hotel website's Google Analytics account to be able to track your campaigns.
Define your goals and your strategy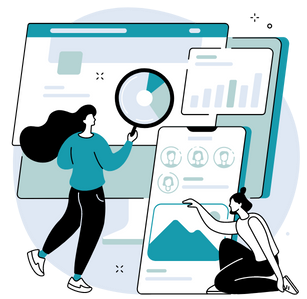 In order to launch an effective campaign, you need to define your strategy based on the needs and goals you have set for your hotel. 
If you choose a brand protection strategy, you need to bid on the keywords corresponding to your hotel's name and the specific lexical field of your brand. In particular, it will be more relevant to use an "exact phrase" or "exact keyword" strategy than "broad match" keywords.
If you choose to run a generic SEA campaign, you need to conduct a study to find the most relevant keywords. There are several tools to do this research: 
Google Ads – Keyword planning tool: you can notably enter the url of your website or one of its pages, then you click on "Find new keywords" and Google produces a suggestion of generic keywords according to your website and your sector. You also have the possibility to check if the demand (search volumes) is present for one or more keywords on which you wish to be positioned.
Google Search Console: allows you to know the words that people have searched for, this gives an indication of what is searched for organically and therefore allows you to choose to bid on these keywords.
Humans! The traffic manager in charge of the optimization of your campaigns, by his knowledge, analyzes the website of the hotelier and by his experience and expertise identifies the relevant keywords for your hotel.
All these tools are complementary and, once the campaigns are launched, Google Ads constantly suggests new keywords thanks to the Google Insight tab to get market trends and forecasts. 
Launch your search ads campaigns
There are three steps left before launching your campaign: 
Write the ads copy, i.e. what the Internet user sees when he types the corresponding keyword.
Define the overall budget, which is the total cost of the SEA campaign (broken down on an annual, monthly and/or daily basis) 
Define the bidding method, i.e. the type of bidding (described in the next section) and the cost you are willing to pay for a bid within the global advertising campaign budget.
Please note that you can add and target the audiences you want via different criteria (interests, age, gender, profession, etc.) to ensure you reach the best possible audience for your activity. This will allow you to refine your audience which will be more qualified and optimize your advertising campaign costs.
Moreover, after a SEA campaign and following the analysis of its results, you can also do remarketing (or conversely, remarketing exclusion). For example, you can re-target visitors of your website who are interested in your establishment but did not book with you. You will appear in first position as soon as they search for your hotel name again or a hotel in your destination.

What are the bidding methods for search ads?
There are different types of bidding methods, especially on Google Ads, each with a specific purpose, benefit and use. The choice of the bidding method must be made for each keyword because each of them has its own cost. Depending on your SEA goals, you can of course apply the same bidding method to several keywords.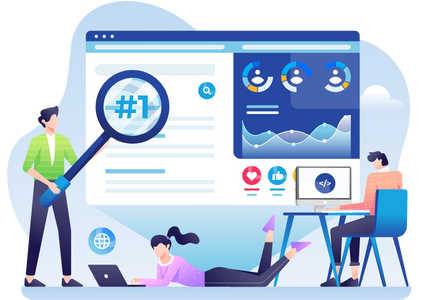 Cost per click (CPC)
The CPC is a manual bidding method, i.e. it is a person who defines it and not an algorithm.
Benefit: you can control the bidding method as you wish, in a precise way. 
Use: this bidding method is not really relevant anymore; at WIHP we only use it when launching a campaign, but not in the long run because there are new automatic bidding methods that optimize performance.
Maximize conversions 
This bidding method is automatic, i.e. the Google algorithm optimizes the bidding by itself. 
Benefit: after a learning phase, the algorithm spends all the allocated ads budget trying to have a maximum of conversions (according to the action defined as conversion, generally a room reservation). It is based on signals, user behavior (browsing history, Google profile, cookies, devices, times, geo-location, etc). For example, for campaign X, Google will recognize that the majority of users have booked on mobile, between 9 and 10 am and are men over 30. The algorithm will then optimize the campaign according to these criteria by increasing or decreasing the bidding method on each keyword.
Use: At WIHP, we only use it for brand protection because it works very well. However, for generic campaigns, this strategy is less profitable, it spends too much budget because the keywords are too broad and therefore generate few conversions.
Cost Per Action (CPA)
Automatic bidding method where you define a cost per action, i.e. the price you are willing to pay for a conversion. 
Benefit: the algorithm will not necessarily spend the whole budget, the goal being to reach the target CPA. So if it can reach it without spending all the money, it does.
Use: the goal is not to have the maximum number of conversions but to ensure profitability. We advise you to use it rather for a generic campaign in order not to spend too much and to reach a good ROAS (Return On Ad Spend). 
Our team of digital advertising specialists uses mainly these three bidding methods above but also the following complementary ones.
Other SEA bidding methods
Target impression rate: automatic bidding method where you define the rate of visibility you want to achieve via keywords. For example, during an event next to your hotel, you want to appear first on a query such as "Hotel festival de cannes".
Maximize clicks: this automatic bidding method works in the same way as "Maximize conversions". Here, the Google algorithm will spend all the budget to have the most clicks and relevant traffic on your website. So it's not the same conversion action or the same goal as "maximize conversions" but it still works the same.
Maximize conversion value: again, this automatic bidding method works like "Maximize conversions". The algorithm spends the entire budget to get the maximum revenue by targeting users who will convert with a high average cart.
Return on ad spend (ROAS) target: this automatic bidding method works on the same principle as the "CPA target". Here, it is a question of defining a target ROAS, i.e. we ask the algorithm to reach X ROAS (Sales / Investment). However, although optimized to achieve the best result, this bidding method does not guarantee you to reach your target ROAS.
What KPIs should I track to know if my SEA campaigns are working?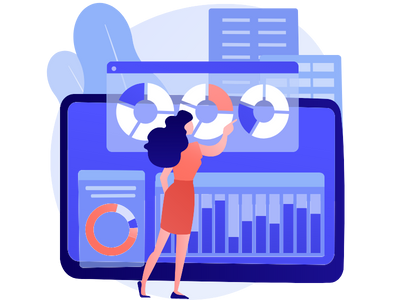 Here are several KPIs that will show you the results of your paid search campaigns: 
Click-through rate (CTR) (clicks / impressions): determines the relevance of your ad. Depending on whether it is a generic or a brand protection campaign, the click-through rate will not be at the same standard. Indeed, generic campaigns generally obtain lower click-through rates because the associated keywords are broad and therefore more competitive.
Impression share (number of appearances / number of searches): allows you to gauge the visibility and to know if your establishment appears well based on the searches. If your impression rate is too low, there is a shortfall, you should increase the bidding budget or change your bidding strategy, unless your goal is not to have a high visibility rate. Again, for generic campaigns, expect a lower rate (around 20% is ok).
CPC: as the name suggests, the cost per click determines how much each click on your ad costs you. It is important to make sure that it is not too high.
Conversion rate: percentage of visitors who have completed an action on your website (book a room, fill out a form, buy a gift box, etc.). The actions depend on the goals set for your website. Generally, when creating a website, the user path is optimized to maximize this rate.
Conversion value: the conversion value corresponds to the turnover generated by the campaign or by the keyword, it can be followed at several levels (per month, per day, per market, etc.).
Traffic volume: useful in the context of a generic campaign to know the number of visitors and see the evolution of the traffic. The goal is to attract new qualified visitors to your website. Therefore, you should look at this KPI associated with the volume of new visitors and the bounce rate (percentage of visitors who leave the website after consulting a single page and without taking any action). Each hotel has its own goals but the lower the bounce rate, the better.
ROAS: determined according to the value of conversion compared to the costs, it is the return on investment of the campaign. You have to wait a month to see the results. At WIHP, we observe a minimum ROAS (return on investment) of x15 for brand protection and x4 for generic campaigns.
To put it in terms of Cost of Sales (COS) i.e. the cost of distribution or commission equivalent, for brand protection: if you spend 10€ of media budget and the campaign generates 200€, then your COS is 5% (10/200 x100). Of course, every hotel is different and these figures may vary, they are just an indicator.
The metrics to be monitored must correspond to the digital goals you have set for yourself, it is up to you to determine which ones are the most relevant to monitor. Moreover, the interpretation of the indicators and their associated results must be done according to the type of campaign, because you will not reach the same goals and results with a generic or a brand campaign. 

Conclusion 
Developing an effective search ads strategy is essential to increase your visibility among qualified travelers. Therefore, paid search, notably via Google Ads, allows you to increase your direct revenues.
You can choose to launch generic and brand protection campaigns. We recommend it because these two strategies are complementary and will maximize your visibility on search engines.
Depending on the strategy adopted to reach your goals, we help you choose the keywords to bid on. The goal is to bid on the most relevant queries so that your hotel appears at the top of the search results.
As a bonus, our Traffic Manager and Google Ads expert, gives you two extra tips: 
In your SEA campaigns, optimize the visibility of your brand: reach a minimum impression rate of 90% to be sure to get a maximum of direct bookings. On brand protection this rate is easier to reach than on generic campaigns, so don't deprive yourself of it!
When an SEA campaign is working well, don't be afraid to add more budget. If possible, don't restrict yourself when there is demand and conversions.
In short, building and managing an effective SEA strategy is complex and time consuming. At WIHP, we help you set up your SEA campaigns, from defining the strategy to monitoring the results and managing the campaigns. You can thus increase your direct bookings while continuing to practice your core business: hotel management. Contact our team!