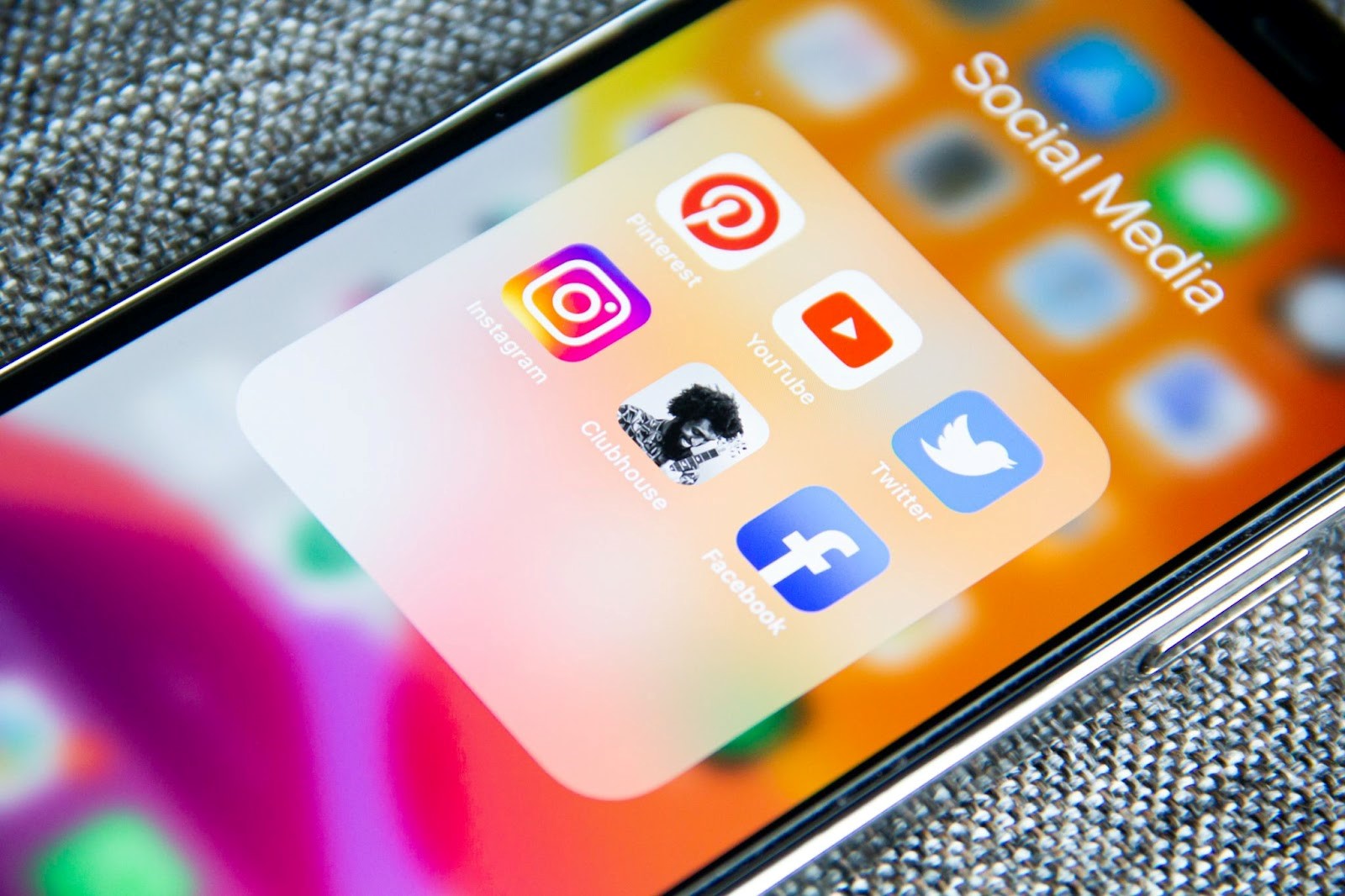 Why use social ads in your hotel marketing strategy?
According to a study led by Smart insights, 60% of the world's population now uses social media. That's just as many opportunities for brands to reach the ideal customer over and over. 
Social ads are a powerful channel that make it easier for hoteliers to connect with travelers and (future) guests. It is a huge part of today's marketing strategy for every business, so hospitality should hop on the train if it's not already the case. 
Plenty of travelers now look at social media before choosing a hotel to stay in, so having a presence on social networks is more than useful !
In this article, we give you a couple reasons why investing in social media presence for your hotel's marketing strategy could really benefit you. 
Why you should consider social ads for your hotel

Brand awareness
There is a lot of potential for you to improve brand awareness and your brand identity with social media ads. This is a key element in attracting more travelers to you as well as staying on top of their mind. 
Basically, this means that you can convey your values and your story to a large audience, and thus give your establishment its own identity to differentiate it from others. Thanks to that, you can show its uniqueness, and its assets. 
Indeed, generating brand awareness is a marketing strategy that will allow you to make your brand recognizable and memorable: you will be able to lead consumers to instinctively develop a preference for your hotel.
Plus, with the diversity of platforms and formats you can use to promote your hotel, you have a lot of room for maneuver depending on your goals and the image you wish to send to travelers. Instead of promoting your hotel as just a place to stay for the night, you can advertise it as a unique experience. 
Engagement
Social ads are mainly community based, allowing you to interact with your customers and guests. Indeed, social media platforms allow new creative ways to interact with the audience and communicate directly with your potential clients. This is how you can increase the engagement of travelers and your customers with your hotel. 
Plus, users also have the possibility to share some content with their friends, which can help you gain visibility and reach more people. Finally, it's also a great method to get proper feedback  from the guests on their stay at your place. 
By having an online presence on those media, you will therefore increase your relevance and transparency, as well as attract a younger demographic to your doors who otherwise might not have been attracted to your hotel. 
That can be enhanced by your e-reputation, that you can better build or improve and control if you properly manage your image and your presence on those media platforms. 
Indeed, customer's reviews and opinions are crucial in the decision-making process of other potential guests. Generating engagement through comments, reviews, likes etc. is therefore an important lever that will contribute to your online reputation. Social media are the perfect tool for that, as they are conceived to encourage people to interact constantly on their platforms. 
Exposure
More and more, people tend to check the social pages of hotels before booking a room. It has therefore become crucial to have an updated account on social networks with content that encourages the user to come directly to you.
This can be informative content, inspirational content… Posting all this content will increase your visibility thanks to paid referencing (SEA) as well as organic referencing (SEO), and thus help you boost traffic directly to your hotel website. 
As we said before, online platforms are a great opportunity for you to post more pictures and videos showcasing your hotel's room, uniqueness and surroundings. Basically, it will help give more exposure to your property. Not only can you show off your establishment and services, but also the location you are in. This will allow the travelers to better project themselves there, and have a better view of your offer. 
According to mediaboom, about 72% of travelers like to know more about a service or accommodation via video content rather than a text or a blog post. Having a presence on different social platforms can help you have a grasp on your online image.
Choose how to present your brand and your hotel by covering as many aspects of your offer and your services on as many different media platforms as you wish, corresponding to your target audience. 
Also, with this type of large exposure, you can reach people who are not yet aware of your hotel to ultimately increase your popularity. By showing the kind of experience a traveler will have when booking with you thanks to social ads exposure, you'll be much more likely to boost the engagement of travelers towards your hotel. In the end, this will contribute to driving more direct bookings. 
It can also help promote your products and services. Indeed, not only are social media beneficial for your popularity, but they can also help you display your full offer and occasionally showcase special rates or seasonal offers that are time sensitive offers.
What are the main social channels you can use 
There are plenty of different social media you can use to advertise your hotel. Each one of them has its own codes, and you can use them differently according to your goals that you want to reach. 
However, it might be difficult to have a consistent presence on all of them at the same time, so it is better for you to choose wisely the most appropriate ones according to your objectives. 
Here are the main social media platform that you can use for different goals: 
Instagram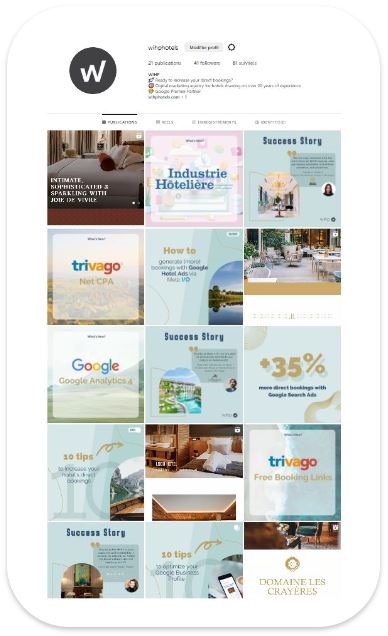 Right behind Facebook comes Instagram. This media is largely for visuals, which is good for aesthetic purposes like showing off your property. 
It is one of the most important channels today for businesses to advertise their products and / or services to a vast audience. 
Initially known for pictures sharing, videos also known as "reels" are now largely trending on the platform, as well as stories. 
You can use those tools to promote your hotel through enticing high-quality pictures and videos, to make the most out of this media. 
Put a location tag, some hashtags, and don't hesitate to post stories to increase engagement and visibility! 
Facebook 
Facebook has one of the largest user bases among all the social media platforms. It goes without saying that it gives a lot of opportunities to advertise your hotel. 
There is no limit in terms of words or video size that you can post, which can be a great asset depending on the type of content you wish to publish. 
You can acquire the highest engagement on Facebook by encouraging your guests to post photos and / or videos of their stay with a location tag, or by running some contests as well. 
Pinterest
Pinterest is a visual discovery tool that people use to collect ideas for their various projects and interests. People create and share collections (called "Boards") of visual bookmarks (called "Pins") to organize things and plan trips and projects.
You can make your hotel more visible by optimizing your Pins for keywords, just like you would do for Google. As a result, pins are seen by more than just your direct followers.
Pinterest is mostly used by women. Now, 70% of travel decisions are made by women, and when you add in online travel purchases, that number jumps to 92%! According to digital marketing agency Omnicore, 87% of pinners have made a purchase based on something they saw on Pinterest, including booking accommodations.
Pinterest is a great place to find highly engaged followers and encourage them to become repeat customers. It's a powerful tool to educate, entice and drive traffic to your hotel's website that can convert to hotel revenue.
Snapchat
Snapchat, just like instagram, is a highly visual platform. This is a type of media that can be really useful for a hotel's promotion since the platform relies a lot on visuals to attract customers by displaying beautiful amenities and eye-catching rooms. 
What differentiates Snapchat is that it is seen as a more natural content, more genuine and without artifice as it is ephemeral and only stays online for 24 hours.
On this digital app, there are some opportunities to build your image with branded filters for example, that could become part of your digital advertising strategy on social media. Those are "geofilters", which can be personalized with your hotel name and reused by guests when filming content on the app for their friends. 
Younger generation, which are the most likely to use snapchat on a daily basis, will then help you advertise your hotel thanks to a branded geofilter that indicates where they are without you having to pay extra fees and spend extra time on it. Basically, free advertisement!  
Tik Tok
TikTok's success can be attributed to its emphasis on creativity, entertainment, and ease of use. The platform has gained massive popularity, particularly among younger audiences, including millennials and Gen Z. It has become a powerful tool for content creators, influencers, and businesses to reach a wide audience.
TikTok is one of the most popular social media platforms globally, with billions of active users. This presents an enormous potential audience for your hotel to reach, including travelers and potential guests.
You can create visually appealing videos showcasing your hotel amenities, services, and beautiful locations, which can capture the attention of viewers quickly. Highlight unique experiences and behind-the-scenes glimpses that may not be as easily conveyed through other marketing channels. This can create a sense of authenticity and exclusivity, enticing potential guests.
TikTok is known for its emphasis on user-generated content. By encouraging guests to create and share content about their experiences at your hotel, you can tap into the power of word-of-mouth marketing and leverage the social proof generated by real guests.
Embracing TikTok can give your hotel a competitive advantage over competitors that may not be leveraging this channel effectively.
Conclusion 
Social ads and social media are great tools to drive traffic directly to your hotel website by advertising it and your brand online. These platforms are perfect for you to engage with your old, new but also potential customers by publishing brand new promotional content regularly. 
With the rise of social media, you can implement new marketing strategies to capture qualified leads thanks to the brand awareness, engagement and exposure it allows. 
Indeed, social media allows you to be proactive by directly reaching out to a wider audience. By promoting your offer on all these different platforms with various formats, you can draw people in and by doing so, you can identify new potential customers and turn them into guests.
Our experts help you drive direct bookings, contact us!